Join the must-have place
Delphine & Natty
Join Delphine and Natty, the founders of Maison ELOE. Their passion for vintage jewelry and their experience in the luxury industry gave them the keys to create a unique place where lovers of designer pieces can meet.
They invite you to visit them today.
Sell your jewelry on Maison ELOE
Maison ELOE is the essential platform to sell your vintage signed jewelry.
Present your designer creations to a whole community of enthusiasts and benefit from the advantages offered by our unique platform in Europe:
a complete digital infrastructure to support you
an increased visibility on the web
agencies specialized in luxury houses that support you in the sale
Present your jewelry to buyers from around the world
Because the French know-how and the French luxury houses radiate throughout the world, your potential buyers have no geographical limits. By joining Maison ELOE for the sale of your vintage designer jewelry, you can reach buyers without borders and multiply your requests. Miller, Jaubalet, Francine Joaillerie… Professionals recognized in their field trust us and offer their vintage pieces here through their online store, now it's your turn!
Show your pieces easily and safely with Maison ELOE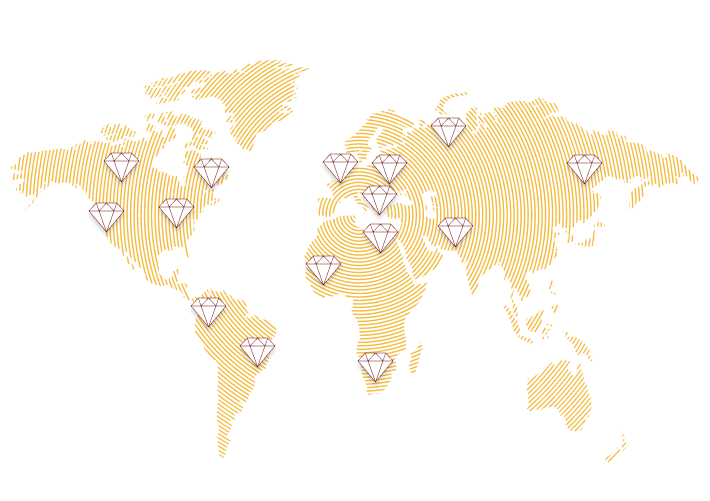 To offer your most beautiful pieces to the world, no technical knowledge is required, just a Maison ELOE account which guarantees simplified procedures to open your online store.
The Seller must be a professional jeweler, jeweler, watchmaker and/or antique dealer.
The Seller must carry out his activity in a physical store (and not only online).
The Seller must propose to the sale of signed second hand jewelry items.
Your unique seller space
Because your signed jewels are precious, you have a dedicated and complete back office: to manage your orders, control your sales and payments, as well as follow the status of your deliveries. You have a complete vision of your products online and their status, a messaging module and a help support.
Optimized product sheets
You have a space to create complete product sheets, which will highlight your vintage jewelry. To optimize their referencing potential, our team will guide you in writing them. An exceptional piece? Let us know and take advantage of the Maison ELOE selections.
The serenity services of Maison ELOE
We take the hassle out of selling online:
secure international payment solution ;
fast and secure delivery;
returns and guarantees;
An intuitive personal space
Delivery
Secure international payment
Maison ELOE is committed
For Maison ELOE, respecting the environment is not just about pre-owned jewelry. We think bigger: we want to reduce our carbon footprint and preserve the planet even when transporting your favorite designer pieces. That's why we're committed to planting a tree with every order placed on our site.
What Customers have to say